Immigrate to Canada on Super Visa
IF YOU ARE LOOKING TO ENTER CANADA, YOU WILL NEED TO HAVE A CANADIAN VISITOR VISA (TEMPORARY RESIDENT VISA)
If you want to visit Canada for limited time, Canada offers three types of temporary resident visas i.e., Super Visa, Visit Visa Work Visa. These types of visas are an official counterfoil document known as a temporary resident visa (TRV), placed in a person's passport to demonstrate that they have fulfilled the requirements for admission to Canada as a temporary resident.
WHAT IS TEMPORARY RESIDENT VISA?
Foreign nationals may enter Canada as temporary residents with a visitor visa. Both multiple entry and single entry visitor visas are available in Canada. The main distinction between these two categories is that a single entry visa only allows you to travel to Canada once. A multiple entry visa, on the other hand, enables you to travel to Canada more than once. For instance, if you visit Canada on a single entry visa and then leave the country, you will need another visa to return. However, a multiple entry visa allows you to return to Canada more than once.
PRE-REQUISITES YOU MUST FULFILL FOR TRV
You must demonstrate to the officer that you will stay in Canada temporarily and that you meet the requirements of the Immigration and Refugee Protection Act (IRPA) and the Immigration and Refugee Protection Regulations. Additionally, you need to provide evidence to an officer that you'll be leaving Canada at the end of your stay. Unless given permission, not intend to work or study in Canada, be law-abiding and have no prior convictions, not pose a threat to Canada's security, if the officer requests, provide any further paperwork to prove your eligibility.
You must convince the immigration official that you have close ties to your native country and that, following your brief stay in Canada, you intend to return there. The following factors help in convincing the officer: 1) Proving your employment in the country where you need to return. 2) Evidence that you have resources in your country of origin. 3) Evidence proving you have family in the country you need to return to. This will determine, whether you are granted a visitor visa to Canada, more than anything else.
Additionally, you must have enough cash to cover your expenses while in Canada. While in Canada, you shouldn't be looking for support like social assistance. This is all that is necessary to obtain a temporary resident visa for Canada. Furthermore, a guarantee that you will receive financial support when visiting Canada an entire list of those living at the home of the invitee. Any Canadian insurance provider's medical insurance must include the following. At least one year from the entry date to be valid of at least $100,000 in protection a record of the payment of the medical insurance.
When submitting an application all applicants must finish, sign, and date the following Immigration, Refugees, and Citizenship Canada (IRCC) forms before submitting an application for a TRV: [IMM 5257] Application for Temporary Resident Visa, IMM 5707, Family Information, Common-Law Union Statutory Declaration [IMM 5409], Use of an Agent [IMM 5476]. Having the Right to Release Personal Data to a Designated Person [IMM 5475]. Any skilled worker who speaks French fluently and regularly as a second language is eligible to apply.
Submit application for TRV
Either submit your application online or mail it to a local Visa Application Center (VAC) and provide your biometric fingerprints and photo. Consult the list of locations offering biometric collection services.
Submit the list of documents
Include the Document Checklist [IMM 5484] with your application forms and supporting documents, and make sure to fill it out completely.
What should I include with my application?
Don't forget to fill out the Document Checklist and submit it with your application materials. Ensure that you attach each and every one of the proofs indicated on the Document Checklist.
You can place all of your family members' TRV applications in one envelope if they are also doing so. If you are an overseas permanent resident (PR) and want to renounce your PR status, you must submit your application for PR renunciation [IMM 5782] in a separate envelope from your application for temporary resident status.
Applications for temporary residents can be submitted online or through a Visa Application Centre (VAC), however applications for permanent residence must be sent separately by mail to the visa office.
Depending on where you live, Super Visa processing times change. However, the majority of applications are handled in 7–10 weeks.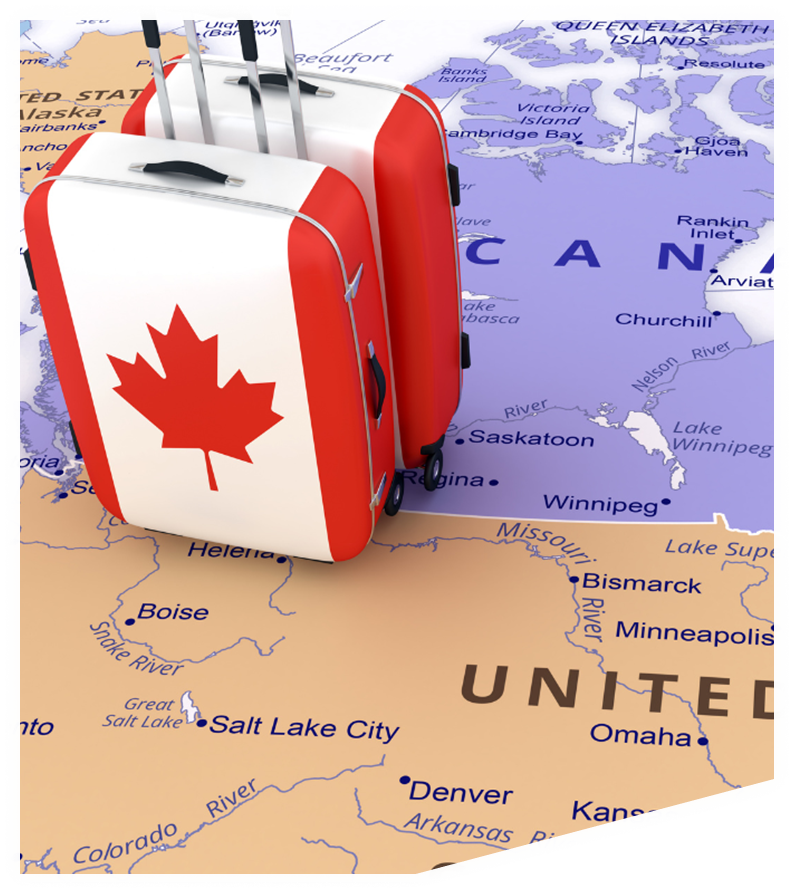 WHY YOU NEED CANADA IMMIGRATION CONSULTANT?
Immigration laws are constantly changing, and last year's rules may not apply today. We stay up to date on the policies, practices, and procedures that govern your transition. From Express Entry applications to Student and Super visas, relocation is only a few steps away. As authorized immigration consultants of Canada, we are proud to help you find ways to work, learn and live in this beautiful country. To learn more about the service we offer, give us a call today for a free consultation.